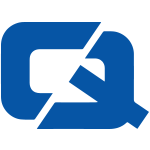 Glasgow Airport is to introduce a major overhaul of its pick-up and drop-off arrangements, which will affect taxi drivers and car owners accessing the site.
Airport bosses are undertaking a £2 million reorganisation of the traffic system surrounding the building in a bid to reduce congestion, make access easier and cut down on vehicle emissions, reports the Herald.
It will include new pick-up and drop-off zones, including a dedicated area for private taxis, an additional car park entrance, new paid parking areas and the construction of extra walkways.
These changes will begin to take effect as of June 8th 2010 and are expected to be implemented fully by July 2nd.
Amanda McMillan, managing director of Glasgow Airport, said: "This is a plan that looks to the long term, putting in place the infrastructure that will enable Glasgow Airport to continue moving forward."
This comes after the Paisley Daily Express reported last month that building work at the airport is causing traffic disruptions, due to the closure of one of the automatic entry barriers.
For the #1 taxi insurance, visit ChoiceQuote