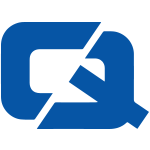 Glasgow City Council has warned cabbies in the area to ensure they apply for licences in order to avoid falling foul of strenuous new industry laws.
The authority is demanding that any firm which hires out cars using a radio base must have a licence to trade, while companies are now expected to keep extensive records of all drivers and call-outs.
According to the Glaswegian, only three businesses have applied thus far, meaning that around 24 others are currently at risk of contravening regulations.
Gilbert Davidson, convener of Glasgow's licensing and regulatory committee, called for private hire firms to ensure they comply with these rules as quickly as possible.
He said: "It is important that these applications are lodged in time."
These new laws come as part of a bid to crack down on gangsters using the Glasgow taxi industry as a front for organised crime.
Last month, Strathclyde Police's assistant chief constable George Hamilton said that authorities are working hard to make the lives of such criminals "a misery".
For the #1 taxi insurance page, visit ChoiceQuote