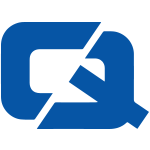 Glasgow's largest cab company has demanded an apology from Strathclyde Police after alleging to have been "victimised" in the row over its patient transport contract with the local health board.
Network Private Hire has accused head of police Stephen House of making unfounded accusations after he urged NHS Greater Glasgow and Clyde not to award the £2 million contract to the firm.
Mr House's concerns stem from the fact that Network Private Hire was subject to an investigation over money-laundering in 2004, reports the Herald.
However, owner John Cassidy has stated that this occurred before he purchased the company and that there was no longer any reason for the police to link his business to crime.
He said: "We won the NHS contract fairly and squarely … and we would call on [the chief constable] to immediately offer a retraction and an apology."
This comes in the same month that Strathclyde Police launched a crackdown on organised criminals who ware using Glasgow's taxi industry as a front for illegal activities.
Visit ChoiceQuote, the #1 taxi insurance page