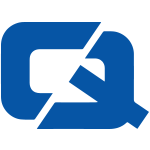 Taxis in Glasgow are to be fitted with CCTV cameras as part of a proposed initiative to increase the safety of drivers in the city.
The scheme will involve the installation of recording equipment inside cabs in order to monitor the activity of drivers and passengers as a means of curbing antisocial behaviour and attacks on those working in the taxi industry, reports the Herald.
Initiatives of this kind have already been implemented in locations such as Manchester, London and Liverpool, with East Renfrewshire being the only other Scottish region to permit CCTV use thus far.
This comes in response to a recent Scottish government poll which suggests that one in three taxi drivers has been the victim of assault while at work.
Glasgow City Council said: "The installation of CCTV equipment in taxis and private hire cars may increase the sense of safety felt by passengers and drivers."
Last week, the Birmingham Post reported that taxi drivers in the area had called for the implementation of better safety measures for cabbies in the face of rising violence against them.
For the #1 taxi insurance, visit ChoiceQuote