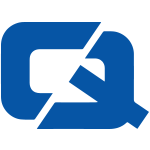 An environmentally-friendly London taxi firm has ordered ten of the new Toyota Prius for its green vehicle fleet.
Climatecars, which has been using the Toyota hybrid car brand since starting business two years ago, has selected the new version of the car on account of its environmental and performance benefits.
Among these are its minimal operating volume and low emissions, with Toyota figures stating that the new Prius will produce 89 grammes of carbon per kilometre travelled.
Nicko Williamson, the founder of the London cab firm, added that the cars are reliable and expressed confidence about the company's choice.
He said: "Climatecars is passionate about delivering the best possible level of service with the lowest emissions and therefore the new Prius is the natural choice for us."
This comes after Lothian-based taxi firm Calder Cabs earlier this year became the first company in Scotland to invest in hybrid taxis after purchasing six Toyota Prius vehicles.
Visit ChoiceQuote, the #1 taxi insurance page