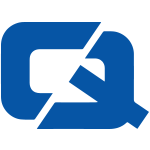 Cab drivers in Hartlepool have banded together on a joint fundraising effort to earn money for a local hospice.
Hartlepool and District Hospice received a total donation of more than £500 from local taxi companies after local drivers agreed to donate their takings from a Monday night's work to the care facility, reports the Peterlee Mail.
The charity effort was organised by Hartlepool hackney drivers Bryan Tanner and John Osborne, who reported an impressive level of participation from cabbies and clients, many of whom agreed to donate without even taking a taxi journey.
Mr Tanner said: "It was a fantastic effort by all of the drivers who took part and I would like to thank all of the customers and members of the public."
Last month, the London Taxi Benevolent Association for War Disabled organised a charity event which saw 100 World War II veterans provided with 50 black cabs to attend a reunion at a military show in Kent, with Dame Vera Lynn in attendance.
ChoiceQuote – the #1 for taxi insurance