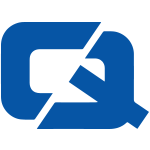 The mayor of London has unveiled plans to bring hydrogen-powered black cabs to the capital, a move which other cities in England and Scotland may like to follow.
Boris Johnson's vision for a zero-emission city will move a small step forward when 15 hydrogen-powered black cabs are introduced to the capital next year.
Named the Hydrogen Transport for European Cities (Hytec) project, the plans to roll out five taxis as well as hydrogen-powered scooters to passengers will be implemented with funding from the Fuel Cells and Hydrogen Joint Undertaking.
Mr Johnson said: "This supports my drive to promote the uptake of cleaner vehicles such as electric cars and the new fleet of hydrogen buses running in London, which is setting industry standards."
Air Products European business manager of hydrogen energy systems and Hytec project coordinator Diana Raine added that this bold move will create a network of hydrogen fuelling stations to make it possible for fleets of hydrogen fuel cell vehicles to operate comma as well as cut carbon emissions and air pollution.
Many companies are currently researching the feasibility of building hydrogen cars and some automobile manufacturers have begun developing the vehicles, such as the BMW 1 Series Fuel-cell hybrid electric.
Visit the #1 Black Cab Insurance page