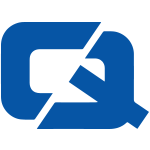 Personal safety advice is being given to all taxi drivers in Preston as details emerge of attacks on them in the past year.
The Lancashire Evening Post reported that taxi drivers in the city have suffered more than 300 attacks in that time.
Cabbies in the area are being advised to put cash out of their vehicles during their shifts and to install closed-circuit television.
Incidents reported include one driver who had a bottle broken over his head and another firm whose staff experience daily stone throwing.
One driver had curry powder thrown in his face while police are investigating a case in which armed robbers shot at a cab.
According to Mike Thorpe, Preston council's head of licensing, private hire cars are the main targets, although hackney drivers are more at risk as they collect anybody.
In related news, the York Private Hire Association is urging cab drivers to install CCTV for safety purposes, reports local newspaper the Press.
The move is supported by driver Bob Gilbert, who told the paper he was once punched by a passenger after asking for the fare.
Visit the #1 Cab Insurance page