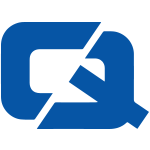 Taxi drivers in one area have hit out at new safety checks they say could adversely affect their business.
Drivers in Chorley, Lancashire say the local council's plans will make it more difficult for them to operate, according to the Chorley Guardian.
The paper reports the local authority wants to introduce the measures to crackdown on rogue hackney and private hire cabbies failing or skipping tests but continuing to trade.
Quoted by the publication, cab driver Mohammed Essa said: "There are already a lot of regulations and we pay a lot of money to get a licence to be able to drive."
He added he thought the new rules would target all drivers when "90 per cent" obey the existing regulations.
According to the Guardian the new proposals would include testing every six months until a vehicle is eight years old and then every four months.
Cab drivers operating under various local authorities face licensing costs alongside maintenance, fuel and taxi insurance fees.
In May mayor of London Boris Johnson unveiled a consultation on the idea of scrapping half-yearly black cab inspections in an effort to reduce red tape for the the capital's cab firms.