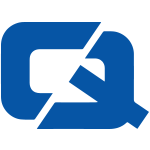 Taxi insurance customers in Liverpool have reported that they feel safer doing their job following the widespread implementation of CCTV cameras in the city's cabs.
The scheme launched by Citysafe, which comprises the Liverpool Chamber of Commerce, the city council and Merseyside police, saw cabbies install cameras in order to improve their working standards.
A new survey conducted by Liverpool Chamber's Business Crime Direct team showed that 100 per cent of drivers believe their safety has improved as a result and that the cameras actually help to prevent crime from occurring in the first place.
Tommy McIntyre, head of the Taxi Drivers Branch of the Transport and General Workers Union, commented: "The scheme has been a resounding success and has made both drivers and customers feel safer and better protected."
Meanwhile, taxi insurance policyholders in Burton recently clashed with the local council after it proposed that they undergo wheelchair safety tests to determine whether their vehicle is equipped to transport them, the Burton Mail reported.
Visit the #1 Taxi Insurance page