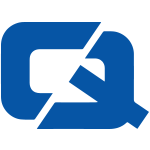 Older taxis which produce high levels of polluting fumes are to be banned from London's streets as part of proposed new environmental measures.
London mayor Boris Johnson has outlined new plans to introduce age limits for taxis and minicabs in the coming years in order to support a wider scheme to tackle the problem of unclean air.
This initiative comes alongside a commitment which will see authorities work together with the vehicle manufacturing sector to create a new type of affordable black cab which produces 60 per cent less emissions by 2015.
According to the mayor's plans, it will be followed by a "wonderful" emission-free taxi five years later.
Mr Johnson said: "We are taking tough action to clean up London's air by targeting measures where they will have the most impact."
Last month, it was reported by the Guardian that carmaker Lotus is creating environmentally-friendly hydrogen-powered black cabs for use in London in time for the 2012 Olympics.
Visit ChoiceQuote for the #1 taxi insurance