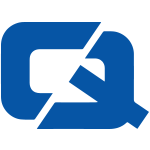 Taxis powered by hydrogen fuel cells are being developed for use in London, with the manufacturer hoping to introduce them by 2012.
The environmentally friendly-vehicle is being created by carmaker Lotus and resembles a traditional black cab, but is designed to offer a number of advantages over traditional vehicles and electric models, reports the Guardian.
It will feature a top speed of 81 mph and produce no emissions, but will be much quicker to refuel than a battery-powered car.
Simon Wood of Lotus Engineering described the new taxi as a "fantastic achievement", with the vehicle planned to be on the capital's roads in time for the Olympic Games.
He added: "The level of quality and professionalism that has been demonstrated is extremely high and the taxi is already running through a series of tests."
The increasing fuel expenses faced by drivers of traditional cabs in the city were underlined last month when Transport for London announced a 2.3 per cent fare increase, designed to help drivers afford petrol.
Visit ChoiceQuote, the #1 taxi insurance page