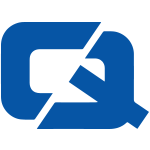 Plans from the new mayor of London to scrap half-yearly black cab inspections have been attacked by opposition politicians.
Conservative Boris Johnson has said he wants to ditch the checks in an effort to cut red tape and reduce administrative costs.
But the London Assembly Labour Group said the move could put the safety of cabbies and their passengers at risk.
Labour's transport spokesman Val Shawcross said: "Taxi inspections are there for a reason – to keep passengers safe."
She added the idea was "good news for the drivers but bad news for Londoners".
The Labour group also quoted Transport for London 2007 figures showing that 37 per cent of black cabs undergoing a mid-year inspection failed.
Nearly ten per cent of these failures were due to problems with brakes or shock absorbers, the group added.
The mid-year inspections were introduced in October 2007 and were accompanied by an increase in the annual cab licence fee, which many cabbies must pay alongside fuel costs and taxi insurance premiums.