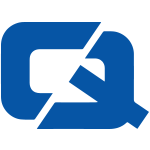 18 October 2012

London is famous for a number of things Big Ben, the Houses of Parliament and, of course, the black cab.
While many of these drivers will tell anyone that happens to get in the back of one of these vehicles that they are "the best in the world", now they have been officially voted top of the class in terms of taxis around the globe.
A survey by Hotels.com sought to find where in the world was the best place to get a taxi and London came out on top, beating other favourites such as New York and Tokyo to claim the title for the fifth consecutive year.
The city claimed 11 per cent of the vote compared to its US (6.4 per cent) and Japanese (5.6 per cent) counterparts when it came to hailing a cab across the globe. Respondents were full of praise for London cabbies, with the city coming out on top of a number of different categories. The capital was praised in terms friendliness, safety, cleanliness, quality of driving and knowledge of the area. The latter is what many London cabbies pride themselves on and take great delight in telling passengers of how they "know the place like the back of their hand".
Although the Asian representatives on the survey were no match for the UK, their stock is steadily rising with the likes of Shanghai and Bangkok joining Tokyo in the top five. However, Canadian cities faired poorly in comparison to the US, with Vancouver being placed a lowly 33rd on Hotel.com's survey and nowhere near the heady heights of London.
Alison Couper, senior director of communications, Hotels.com, said: "It is great news for London to be the home of the best taxis for the fifth year running. London's iconic black cabs are recognized around the world as being the highest quality and it's due to the impressive expertise of London taxi drivers that they're seen to have the best local knowledge compared to any other city in the world!"
For the #1 taxi insurance – visit ChoiceQuote