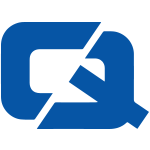 One taxi insurance company is set to receive an uncommon policy request in 2010 from a London cabbie who at 19 is the youngest person to have passed his licensing test.
Kevin McLaren has broken the record as the youngest person to have passed the Knowledge test at Transport for London's (TfL) Public Carriage Office, aged 19.
TfL will present him with his All-London badge which will enable him to operate as a taxi driver throughout Greater London.
Mr McLaren completed his studies in less than two years compared to the average three to four years.
He said: "I've always wanted to be a cabbie – I like the flexibility of setting your own hours and being your own boss."
Both of his parents are taxi drivers, as well as his brother Casey, who was the previous record holder as London's youngest taxi licensee.
According to TfL, there are around 25,000 licensed taxi drivers in the Greater London area.
Meanwhile, eight taxi drivers in York have been stripped of their licences since 2007 after Criminal Records Bureau checks revealed them to have previous convictions including sexual assault and driving offences.
Visit the #1 Cab Insurance page