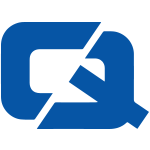 Manufacturer LTI Vehicles has maintained that its iconic TX4 London taxi remains the best and most popular vehicle choice available to cabbies.
The cab maker has dismissed suggestions that its taxi is being outsold by the recently introduced Mercedes Vito Conversion, stating that its rival commands only a 17 per cent market share.
Moreover, the firm also disputed claims that the Mercedes is more fuel efficient than the TX4, describing the idea as an "urban myth".
Rob Laidler, LTI sales director, stated that its model remains an icon which is recognised and respected worldwide, expressing assurance that it remains the leading option for drivers.
He said: "We confidently predict that the current generation of London Taxi, the TX4, is still the best and will remain at number one."
Last month, Mr Laidler advised that cab firms looking to expand their fleet take advantage of the ongoing government scrappage scheme to invest in new TX4s.
Visit ChoiceQuote for the #1 taxi insurance