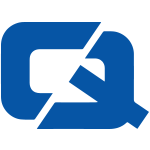 Cabbies in the Manchester area have been reminded of the need to respect laws prohibiting smoking in their vehicles if they wish to avoid punitive action.
Council members from Rochdale have reminded drivers that the interior of a taxi classifies as a workplace, which means that smoking can result in a fine and a court case, reports the Manchester Evening News.
This comes after private hire driver Mohammed Munawar Khan became the first cabbie in Greater Manchester to be prosecuted for smoking, with the driver's licence potentially set to be revoked.
Andy Glover, public protection manager for Rochdale, said that authorities are taking the law "very seriously" due to the health risk caused by passive smoking.
He said: "Smoke lingers and their passengers have a right to travel in a vehicle without inhaling someone else's cigarette fumes."
Last month, Manchester City Council warned drivers against illegally picking up customers in the street if they do not want to risk receiving a large fine.
For the #1 taxi insurance page, visit ChoiceQuote