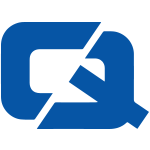 A taxi firm operating in the Manchester area is to pioneer a new client safety-focused system which will involve sending out photos of its drivers by phone.
Cheetham Hill-based Academy Taxis has devised a scheme to send pictures of cabbies to customers in exchange for their own photo, meaning that both the driver and passenger know who it is they are waiting for.
This will help to increase safety for clients and avert the risk of them getting into a bogus cab, reports the Manchester Evening News.
The company's boss Kashef Ahmad, who came up with the idea, stated that the idea will give peace of mind as well as modernising his service.
Mr Kashef has previously fitted his taxis with GPS devices to allow clients to know how far away their vehicles are.
He said: "The taxi industry needs a shake-up and I'm trying to drag it out of the horse and cart era."
This comes after Greater Manchester Police recently launched a campaign to raise awareness of the dangers posed by bogus taxi operators, particularly in terms of exposing women to the risk of assault.
Visit ChoiceQuote for the #1 taxi insurance