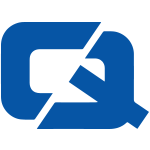 A number of taxis around the Greater Manchester region are to display anti-crime messages as part of a charity campaign fronted by boxer Ricky Hatton.
Hatton's image will appear on 12 cabs operating in areas such as Manchester, Salford, Trafford and Hyde in the latest phase of the Crimestoppers initiative.
This campaign is designed to encourage local residents to help authorities combat crime by passing on relevant information anonymously, with the charity's phone number also set to be featured on the sides of the taxis.
Gary Murray, Crimestoppers' north-west regional manager, expressed hope that the campaign will help to persuade more people to pass on information, with 5,500 Greater Manchester residents having contacted the charity in 2009.
He said: "For many in the community it takes a lot of courage to contact Crimestoppers – hopefully they will follow Ricky's lead and help us to fight crime."
The Ricky Hatton Fight Crime campaign was launched in January and has encompassed print and radio advertisements as well as community events.
For the #1 taxi insurance, visit ChoiceQuote