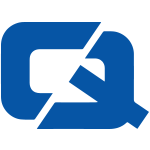 Taxi drivers in Mansfield, Nottinghamshire, are protesting over a lack of spaces in the council's plans for a new bus station.
Cabbies believe that by limiting the amount of taxi bays to just ten it will affect the livelihood of many drivers around the town. Bosses have also criticised the council for not taking them into consideration when planning the £9 million new bus station.
The current facility has space for 17 taxis and private hire vehicles but the "first class interchange", according to Mansfield District Council, will split the bays into two with six spaces on Quaker Way and the other four on Queen Street.
Whilst taxi drivers in Prestatyn, Wales, recently staged a blockade against the council's decision to move the taxi rank, Mansfield cabbies may plan similar action.
Nick Shaw, a representative for taxi drivers in Mansfield, told Chad.co.uk: "These plans will mean that taxi drivers do not have a designated area to pick up so they will end up driving around the town centre like a pack of vultures trying to pick up trade."
Visit the #1 Black Cab Insurance page