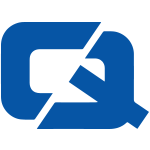 Taxi insurance customers in London could be using Mercedes-Benz Vitos in the future.
Black cabs have a new competitor in the UK capital now that the vehicle has passed the strict requirements and testing taxis in London have to meet, reports Dailmer.com.
Previously, only the iconic TX4s fit the criteria, which specify that cabs must have a 7.4 m turning circle.
However, the One80 company has developed a rear-wheel steering system for the Vito, which could see a number of the new vehicles taking some black cab customers in London.
There are already 120 of the cars on the road and there are plans to put out another 500 by the end of 2009.
Apparently, the new vehicles have a "compact" length coupled with a generous interior and space for wheelchair-bound punters.
This comes after nine drivers in Burnley had their licences suspended for picking up customers despite failing to take out suitable private hire insurance.
Visit the #1 Taxi Insurance page