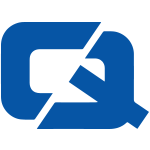 Councillors in York have agreed to partially remove a restriction on the number of hackney cabs in the historic city, it has been announced.
While it means that customers will have more choice, some taxi insurance holders are concerned that increased competition will damage profits.
The York Taxi Association had urged the council not to remove the limit and pointed out that there are already 4.2 drivers per 1,000 residents.
But the council, along with other authorities that restrict hackney cab licenses, has been under pressure from the government to let the market have a free rein.
Some councillors were against a full lifting of the restriction but agreed that the number of hackney cabs should be increased from its present number of 158, reports the York Press.
Councillor Richard Moore said: "Some relaxation would probably be beneficial."
The last time that new hackney cab permits were handed out to taxi insurance customers was in the mid-1990s. Many taxi drivers believe there is not enough demand from the public to warrant more permits.
Unlike private hire vehicles, hackneys can be picked up at designated taxi ranks or flagged down in the street.