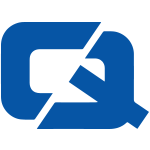 20 May 2013

The design for Nissan's new London black cab has been approved, signalling that its official debut is imminent. The company had previously introduced a model based upon the NV200 New York Taxi, but the design has been further altered to retain aspects of the traditional black cab.
The new black cab should apparently serve as an updated model of the current taxi cab, rather than being a converted version of the NV200. The new model has been designed alongside taxi operators in an effort to ensure it meets the demands of drivers, customers and the city.
The new black cab will be powered by a diesel engine and is also due to be fitted with an electric powertrain in an effort to reduce emissions. It is hoped that enabling the black cab to run on electricity will help to popularise the electric car throughout the UK as well as making the city greener.   
Visit the #1 Black Cab Insurance page