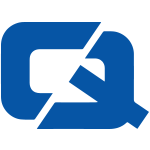 Taxi drivers and their passengers in Doncaster are set to benefit from a new safety scheme aimed at preventing abuse and violent crime involved with the transportation mode.
Ben McCall, acting chief executive of the local authority's New Deal for Communities group, has revealed that 30 of the town's hackney cabs are to be fitted with security cameras in a bid to deter people from expressing antisocial behaviour.
He told the Star in South Yorkshire that the new scheme will see the borough council working alongside police and the Taxi Drivers' Association.
"Safety is a priority for the travelling public and this will benefit drivers and passengers alike. It is yet another innovative way of reducing crime across the area," he said.
Meanwhile, Leicester-based taxi drivers have criticised council proposals to implement a penalty point scheme in a bid to keep their professionalism in check while transporting passengers, the Leicester Mercury reports.
Visit ChoiceQuote for the #1 taxi insurance