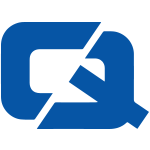 Taxi drivers in Cardiff are to be tested on their courtesy, kindness and ability to plan a good route as part of a new council scheme.
A new 70-hour compulsory training course has been introduced by Cardiff City Council for newly-licensed cabbies to ensure they act as good ambassadors to the city.
Once completed, the course will count as a Btec vocational qualification and is believed to add an extra level of professionalism to the city's taxi fleets.
Councillor Ed Bridges explained to the South Wales Echo: "The committee believes the benefits will be felt by drivers and passengers alike, and will help to ensure Cardiff drivers continue to act as excellent ambassadors for the city in the way the public would expect."
A similar scheme has been launched in Fife in a bid to improve taxi standards, by educating cabbies on how best to regulate speed, the importance of wearing seatbelts and the safe use of mobile phones.
ChoiceQuote, the #1 page for taxi insurance