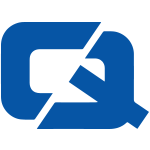 Taxi insurance customers may soon benefit from greater protection following the development of a new security screen.
Cab Safe Security Solutions is to distribute the screens, which are manufactured in Spain, from a site in the West Midlands, the Birmingham Post reports.
According to the newspaper, the screen can be installed in private hire vehicles to prpvide protection for drivers from the floor to the roof.
Hussan Ahktar, managing director of Cab Safe Security Solutions, said no-payment of fares and assaults are "too often regarded by drivers as an 'occupational hazard'".
"Drivers are especially vulnerable to attack from passengers sitting in the back seat. It is difficult to quantify the number of attacks as so many go unreported," he told the Post.
After targeting the new screen at the 20,000 private hire taxis in the West Midlands, the firm then plans to sell the product across the country, Mr Ahktar added.
In related news, a new service has been launched by Empty Cabs to enable taxis to reduce their carbon emissions.
The organisation has created a message board where people seeking to book a taxi can get in touch with other firms that may be completing a journey close by.