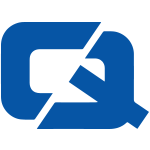 A cab driver in Norwich has received approval from the local council to use a Peugeot E7 as a taxi in the area.
The authority has approved Paddy Keenaghan's request after reaching a decision to revise its current hackney carriage vehicle specification to allow larger vehicles to qualify, reports the Advertiser.
Last week, Mr Keenaghan told the Norwich Evening News that he has been lobbying for the vehicle to be approved for three years, as he believes that the E7 is better for disabled clients and for the environment.
He said: "I want this new cab because it would then give us a choice of vehicle."
The driver's request has now been accepted, although the authority retains concerns about whether the vehicle is sufficiently recognisable as a taxi.
It continues to debate whether or not the vehicle will need to include a badge or livery to identify it to customers, or whether its unconventional colour is a problem.
Visit ChoiceQuote – the #1 taxi insurance page