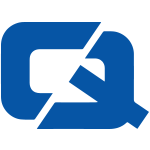 Taxi insurance customers in Pendle could find that a new council initiative to carry out more road safety checks on older cabs will save them from major repairs.
Pendle Borough Council licensing officers have agreed on proposals that will see vehicles over seven years old undergo three safety checks each year instead of two, to ensure they are roadworthy.
Increased checks will enable taxi drivers to spot problems sooner rather than later, which would ensure better vehicle upkeep.
A spokeswoman for the council told the Burnley Citizen: "A third test on vehicles over seven years old would ensure faults on vehicles are found and repaired quicker."
This comes after councillor David Whipp, who leads on community safety issues in the area, commented that it is vital that taxis are in good working order because passenger safety depends on it.
He added that as a responsible council, the implementation of increased checks is essential.
Visit the #1 Taxi Insurance page