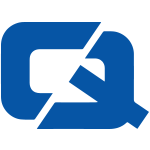 Taxi drivers in Perth have called for a stop to the vandalism of their vehicles, which has resulted in about £20,000 of damage.
Graeme Gorrie, who has worked as a cabbie in Perth for 17 years, revealed that three or four people aside from himself have been targeted in the campaign against the taxi drivers.
"Not having your car on the road is a big thing. During the time it took for it to be repaired, I could have earned £1,500," he commented.
He told the Perthshire Advertiser that the damage to his vehicle – caused in October when someone poured a toxic liquid on it – left him claiming about £3,000 from his taxi insurance company.
Mr Gorrie said the vandalism of his vehicle was "not a nice thing to go through" and that he had not experienced anything like it before.
This comes after cabbies in Darwen complained that stickers identifying their vehicles as taxis made them a target for thieves and vandals, reported the Lancashire Telegraph.
ChoiceQuote – the #1 page for taxi insurance