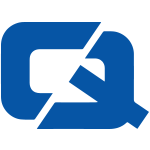 01 March 2013

Taxis in Edinburgh are being tickled pink as part of an advertising campaign to promote an upmarket London hotel.
The cabs will be hitting the streets of the Scottish capital in a bid to encourage more visitors to the Langham Hotel and members of the public will even get the chance to win a stay at the accommodation.
Officials at Langham explained that it is part of a year-long advertising scheme and people can land a luxury weekend stay in the English capital simply by having their picture taken with brightly-coloured vehicle and uploading the image to a social media site.
Brian Gore, Langham spokesman, told the Scotsman: "We hope the reaction to the pink taxis is going to be really positive. The hotel really comes to life at the weekend it's full of vibrant people who want to experience London and we think that will really appeal to the people of Edinburgh."
The Langham is one of the more luxurious hotels in London and is situated in the heart of Westminster with easy links to New Bond Street and Regent Street.
For the #1 taxi insurance, visit ChoiceQuote