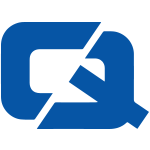 The Scottish government is launching a new crackdown on criminals operating in the Edinburgh and Lothian taxi trades.
Police will be working together with the government and local councils to monitor the activities of taxi drivers in these areas amid concerns that organised crime is infiltrating the sector.
Among the measures being taken is the introduction of a dedicated cab inspector, as well as more thorough investigations of private hire premises, records and booking offices.
Justice secretary Kenny MacAskill stated that the initiative is indicative of the government's commitment to preventing gangsters from jeopardising the livelihood of legitimate taxi firms.
He said: "There is no room in this industry for those who want to use taxi and private hire car firms as a front for their illegal activities."
This comes after the Herald last month reported that Glasgow City Council plans to introduce CCTV cameras to taxis to help protect cabbies from crime and violence.
ChoiceQuote – the #1 for taxi insurance