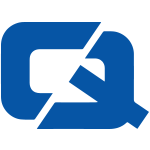 Taxi drivers in Southport showed their support to the town yesterday by taking part in a protest to have an Accident and Emergency (A&E) service for children reinstated at Southport Hospital.
In a bid to appeal to the council and the higher powers of authority, the cabbies decorated their vehicles with pink and blue ribbons and participated in a widespread slow down.
This comes after the death of four-year-old Oskar Klosowski from the town, who was driven all the way to Ormskirk for emergency treatment because of the lack of paediatric A&E facilities in Southport.
Cab driver Richard Richards told the Liverpool Echo: "I decided to get involved in the protest as I felt it is a very good cause … I feel something needs to be done following the death of this baby."
Meanwhile, taxi drivers in Leeds recently pledged to take part in their own protest against the local authority, BBC News reported.
They claimed that if the council does not back down on proposals to reduce the maximum age of a taxi from eight years to six, they will take serious action.
Visit ChoiceQuote for the #1 taxi insurance