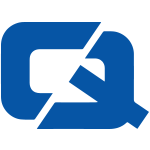 Stirling Council has moved to change the charging system for the city's taxis for a second time this year.
New taxi fare tariffs were introduced in January 2010, including increasing the amount of free waiting time customers received to ten minutes and raising the fare after that time to 60p a minute.
However, the change resulted in a bigger rise in fares than had been intended and the council's Regulatory Functions Panel decided to review the situation.
It discovered that problems with the calibration of taxi meters made the waiting tariff system unworkable and consulted Stirling Taxi Association about finding a way to resolve the situation.
Members of the panel and the association have now agreed free waiting time will return to its previous figure of three minutes and that charges for waiting longer than that are to be cut to 20p.
The council described the new system as being "comparable to taxi waiting times and tariffs used in other local authority areas".
Last year, Stirling Council introduced a licence for taxi firms, which forces them to pay £65 a year in order to have the right to take bookings from the public via a booking office.
Visit ChoiceQuote, the #1 for taxi insurance