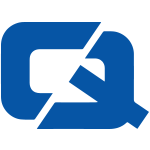 Strathclyde Police has commenced a new initiative to root out organised criminals who are using the area's taxi industry as a front for their illegal activities.
Members of the constabulary have embarked upon random searches of private hire firms and drivers in a bid to clamp down on gangsters who are threatening both the industry and the wider community.
Thus far, 1,899 taxis have been stopped and checked as part of a scheme which has already resulted in 51 arrests of people with links to organised crime.
Assistant chief constable George Hamilton stated that the progress made so far should send a message to rogue taxi drivers and other criminals that the police are out to make their lives "a misery".
He added: "Our message is clear – we will continue to detect and disrupt these groups by relentlessly enforcing the law at every opportunity."
This comes after justice secretary Kenny MacAskill last month outlined an initiative to tackle the same problem in the Edinburgh and Lothian areas.
ChoiceQuote – the #1 for taxi insurance