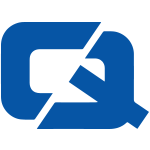 A taxi driver from Swansea has won permission from the local council to operate eco-friendly cabs which would not normally be permitted under licensing rules.
William Hurlow, owner of Mumbles Eco Cabs, has been granted permission to operate Citroen C3s as private hire cars, despite their two-passenger capacity and size not conforming to normal standards, reports BBC News.
However, Mr Hurlow argued that his vehicles were cheaper to run and allowed him to charge less, while also reducing the environmental impact of the cars, allowing him to qualify for reduced taxi insurance.
The company owner's case convinced a Swansea licensing committee hearing and he is now making plans to expand his business with up to four additional cars.
He said: "I don't think it could have been done before … but the rise in fuel prices, the environment issue and the credit crunch have come at the same time."
This comes after the Guardian reported earlier this week that Lotus is currently creating eco-friendly hydrogen-powered black cabs for use in London during the 2012 Olympic Games.
ChoiceQuote – the #1 for taxi insurance