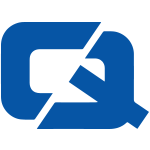 A council in the north-west of England has warned taxi drivers that they face tough penalties if they break the smoking ban.
Lancaster city council reiterated its stance on the offence after a Hackney Carriage driver was fined £109 after being caught smoking in his vehicle for the third time.
His fine included a victim surcharge of £15.
Taxi insurance customers may be interested to learn that Michael Whalley, of York Place in Morecambe, was stopped by a council enforcement officer while waiting at lights in the city.
Councillor David Kerr, cabinet member with responsibility for environmental health, said: "Taxi passengers have a right to sit in a vehicle that does not smell of smoke and we will continue to take action against any taxi drivers who break the law in this way."
Since July 1st 2007, smoking has been banned in nearly all enclosed public places and workplaces in England.
Visit the #1 Minicab Insurance page