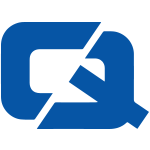 Taxi manufacturer LTI Vehicles has advised cab companies to take advantage of the scrappage scheme to purchase a new vehicle.
The black cab maker suggested that any private hire firms looking to expand their fleet do so now or else risk missing out on their share of the limited supply of funding available.
According to Department of Business figures, more than 200,000 vehicles have been sold so far under the scheme, which provides a £2,000 incentive for buyers who dispose of a ten-year-old car as part of the transaction.
However, with the government having recently suggested that the scheme will not be extended, LTI Vehicles sales director Rob Laidler has advised taxi drivers to purchase one of its cabs as soon as possible.
He said: "The scheme will end shortly and we are advising drivers … to take advantage of this deal and purchase a new TX4 before the funding runs out."
This comes after the manufacturer earlier this week launched a new customer service initiative which will see it take feedback from drivers and trade bodies.
Visit ChoiceQuote, the #1 site for taxi insurance