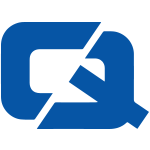 The government is seeking public feedback on how they would like to see taxis and private hire vehicles modified to improve travel conditions for disabled people.
Paul Clark, transport minister, hopes that the consultation will help generate ideas to improve access to taxis.
In a statement, the politician suggested that the government is looking to assess public opinion on a number of different issues.
Views are sought on how taxi access can be enhanced to ensure disabled people receive an equal level of service provision, while comments on creating a set standard for taxi accessibility and ideas on how to enforce such measures are also requested.
Mr Clark said: "I know that taxis are essential for many people with disabilities – helping them to live independent lives, and get more easily from A to B."
This comes after the Thames Valley Safer Roads Partnership revealed last week that 14 out of the 58 taxis analysed in a recent safety check were found to be breaking the law.
Violations reported – which could have an effect on the outcome of a taxi insurance claim in the event of an accident – included lack of in-cab fire extinguishers and defective tyres.
Visit the #1 Cab Insurance page