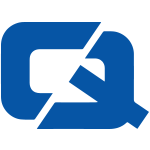 Taxi insurance policyholders in Burton have expressed their concern over the approval of new council proposals aiming to modernise the trade.
The subject in question is related to the implementation of regulations which could see drivers being forced to undergo wheelchair safety tests to ensure their vehicle is equipped to transport them.
Although the East Staffordshire Private Hire and Taxi Association has claimed that it welcomes any moves from the council to improve its service, cabbies who have been assisting wheelchair users for years do not believe they should have to take the test.
However, Licensing Committee chair Liz Staples told the Burton Mail: "Just because someone has been a taxi driver for a number of years it does not necessarily mean they have been doing right with wheelchair users."
This comes after taxi drivers in Solihull won an appeal to the council against unfair parking tickets, the Solihull Times reported.
Visit the #1 Taxi Insurance page