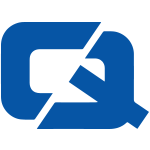 Aberdeen-based taxi insurance customers have claimed that their trade has been affected by the increasing number of cabbies on the city's roads.
Taxi driving is considered to be a fruitful career move for people without formal qualifications during the current economic climate, which could explain why there are now so many drivers on the roads, but established cabbies have claimed their wage packets are suffering as a result.
A number of the drivers have therefore banded together to protest against the council's decision to allow some 1,200 licensed cabs operate in the city.
Callum McCaig of Aberdeen City Council's licensing committee told BBC News that he is willing to listen to the drivers' concerns.
However, he added: "One of the problems may be a decline in trade due to the effects of the credit crunch."
Meanwhile, a recent inspection conducted by a number of local authorities in the Somerset area found that one in four taxis operating out of Bristol International Airport are unfit for the road, the Weston and Somerset Mercury reported.
Visit ChoiceQuote for the #1 taxi insurance