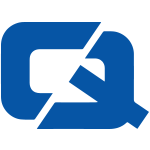 Taxi insurance customers in Stoke-On-Trent are to enter into talks with council officials in a bid to resolve issues surrounding proposed fee hikes.
This comes after the local authority revealed it intends to increase the annual amount cabbies will have to pay to be allowed to pick up Virgin Trains passengers at the station.
However, when it emerged that they planned to stage a day-long protest, the council made calls for them to stop by pledging to reconsider its fees.
Shahnwaz Mirza, vice chairman of the Stoke-On-Trent Hackney Carriage Association, told the Sentinel that if the fees do go up, many of his fellow cab insurance customers could be priced out of their trade.
"We are going to put everything on hold until we have had more talks," he explained.
Meanwhile, taxi insurance customers in Falkirk are allegedly enjoying having the backing of their local council.
The BBC recently reported the official introduction of taxi rank marshals around the town centre on weekends has made drivers feel safer while on the job.
For taxi insurance quotes – visit ChoiceQuote