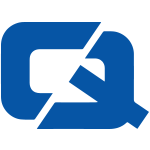 Cab insurance customers in Midsomer Norton are set to receive support from their local council in the form of taxi rank control officers.
Following a barrage of complaints made by taxi drivers regarding parking restrictions in the town, the local authority has finally stepped up and pledged to help.
A spokesman for Bath and North East Somerset Council told the Somerset Guardian: "In response to customer feedback about the enforcement of parking restrictions, the council has appointed ten new civil enforcement officers to enforce parking regulations even more effectively."
He added that by the time they complete their training, the officers should be ready to take to their patrols by the middle of the summer.
Meanwhile, taxi insurance customers in Ryedale in North Yorkshire are set to benefit from new council plans to introduce more ranks throughout the town, in a bid to combat the flagging transport system and boost accessibility to more passengers, the Northern Echo reports.
Visit the #1 taxi insurance page