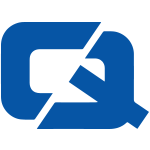 Burton taxi insurance customers have claimed they will struggle to keep their head above water in the current economic climate as a result of new council policies.
Despite opposing the East Staffordshire Borough Council, the Private Hire and Taxi Association has been informed that they will have to make a number of changes to the way they operate.
One such alteration will include having to purchase door panels from the authority that depict the borough council logo.
Chairman of the association Mohammed Ikhlaq told the Burton Mail: "It's a lot of money … Here we are trying to keep our head above the water and we're still getting kicked in the teeth for it."
Meanwhile, hackney cab and private hire insurance customers in Eastbourne have pledged to take action against their local authority, which has called for an increased number of drivers on the area's roads despite there already being a surplus, the Eastbourne Herald reports.
Visit the #1 Taxi Insurance page