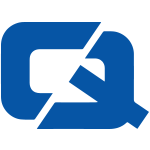 Taxi insurance customers affected by the recent TX4 vehicle fires may be pleased to learn that the suspension of licences has been lifted.
All TX4s with 56 registration plates or vehicle identification numbers between 200001 and 201000 were suspended as a result of several fires.
Once work has been completed on the taxis and it has been certified by London Taxis International, licences for TX4s will be reinstated.
Ed Thompson, director of taxi and private hire at the Public Carriage Office, said it had been a "really tough time" for drivers.
London Taxis International (LTI) is planning to work "around the clock" to ensure cabs return to the roads, he explained.
"We're satisfied that the work LTI will be carrying out will minimise any risks to drivers, passengers and other road users," he added.
LTI is sending letters out to customers whose vehicles may be defective over the next few weeks and will be carrying out work to ensure they are roadworthy.