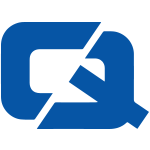 Taxi manufacturer LTI Vehicles is calling for drivers and trade organisations to share feedback as part of a new customer service initiative.
The vehicle maker is launching a new season of its Listening Groups programme, which will see it welcome industry bodies to its Coventry factory to discuss its services.
Among the matters on which it is inviting comment is client experiences of the LTI model range, as well as thoughts on its ongoing dealership restructuring initiative.
Rob Laidler, sales director for the firm, stated that the groups represented an "excellent forum" in which to hear candid feedback over its operations.
He said: "We are pleased to be launching a new season of Listening Groups and look forward to hearing from drivers. It is useful to have the opportunity to speak directly to our customers."
This comes after the firm last month decided to resign from the London Taxi Board, as it no longer felt that the body was able to effectively promote the interests of the industry.
Visit ChoiceQuote, the #1 taxi insurance page