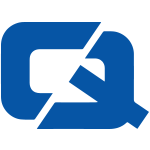 Taxi drivers in Burnley, including those carrying taxi insurance, are set to face increased checks following a number of incidences where the wrong licences have been handed over.
According to the Burnley and Pendle Citizen, cases where taxi drivers have produced old licenses that do not show convictions for crimes, such as not having taxi insurance, have arisen in the area.
"We have had instances where we have convictions for driving without due care or having no insurance – but when the licence is produced there are no convictions," said Peter Henderson, licensing chief with the local council, according to the newspaper.
The area's more than 400 black cab and private hire taxi drivers now face additional checks carried out by private agency Intelligent Data Systems.
According to a recent report in the Belfast Telegraph, taxis are seemingly the transport choice for BBC Northern Ireland employees.
Some £300,000 was spent on taxis by the corporation in one year, according to information disclosed under orders from the Information Commissioners Office, the newspaper claims.