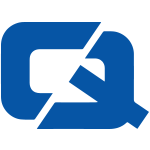 Taxi drivers in Northern Ireland have been fighting the flab with unique help provided by a lottery grant.
The Derry Journal reports cabbies in the area have battled calories stacked up on long shifts at the wheel on the Driving 2 Health lifestyle programme.
A total of 20 drivers from the area took part in the six-month course, paid for by a £10,000 Awards for All grant and organised by the local authority.
Quoted by the paper, Derry City Council sports officer Tommy McCallion said: "The drivers were a brilliant group to work with, we had a lot of fun despite the issues being quite intense."
Taxi insurance policyholders worried about piling on the pounds could be interested in the reported new diets of the participants, which included Weetabix with hot water for breakfast.
A healthier diet containing more fresh fruit and vegetables can help reduce the risk of heart disease, the British Heart Foundation says.
It recommends eating oily fish, reducing salt intake and cutting down on fatty snack foods among a range of methods for people looking to develop a healthy heart.