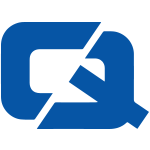 Industrial action may be averted in Dundee after a taxi drivers' union met with council representatives to discuss cabbies' gripes.
Drivers had suggested that strikes would be necessary if their concerns about licenses and rank space were not dealt with, reports the BBC.
After the meetings, no further strike action will be instigated, stated the Dundee Taxi Owners' Association's Graeme Stephen.
"They [the council] realise there's a big problem in the trade and they've given us assurances that things will begin to look better, " he told the news provider.
Cab officials had also said that tests on the street were too easy, while taxi drivers could see their insurance impacted upon if they are involved in a scrape.
A spokesman at Dundee county council added that the meeting was a "useful" one while a follow up event will take place in two weeks.
Rossendale taxi drivers recently stated they would strike if the council went ahead with proposals to reduce the licence renewal period, the Lancashire Telegraph said.