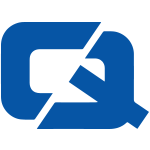 Taxi insurance holders may be interested to discover that the UK's motorway network has been named one of the worst in Europe.
According to findings by the Road Users' Alliance, Britain's motorways are among the most congested, with more cars per motorway mile than any other European nation.
While this may come as no surprise to holders of taxi insurance, who may often get caught up in traffic, the alliance points out that the UK is now almost on a par with Lithuania, Slovakia and Hungary in terms of the state of its roads.
Edmund King, executive director at the RAC Foundation, said that roads in the UK were used for 98 per cent of passenger traffic and 88 per cent of freight.
"This reliance on the road network will continue even if public transport is radically improved. We need road improvements but we also need to question when and where we travel," he added.
Findings by Trafficmaster earlier this year highlighted that congestion may harm the economy as well as having a negative impact on the environment.