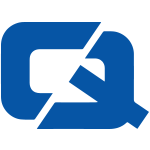 19 February 2013

Private hire taxi union, GMB, has opposed Sheffield City Council's plan to impose mandatory CCTV in cabs across the Yorkshire area.
Councillors believe that the initiative would help to protect both drivers and passengers but GMB has said that it will "fight against" the ruling with taxi owners planning a large protest.
A spokesman for the union said: "In any event we are also considering organising a large protest by both private hire and black cab drivers in Sheffield to show our dissatisfaction with this decision."
GMB explained that it did support the implementation of CCTV but strongly opposed the council's decision to force a mandatory policy which would cost taxi and private hire cab drivers around £500 each.
Cabbies in Sheffield were recently denied the right to increase their fares by the council's licensing committee citing that it could have "priced them out of the market", The Sheffield Star reported.
For the #1 taxi insurance – visit ChoiceQuote